A Holocaust Was What the Americans Did to the Germans
Eisenhower's Starvation Order
By James Bacque
Never had so many people been put in prison. The size of the Allied captures was unprecedented in all history. The Soviets took prisoner some 3.5 million Europeans, the Americans about 6.1 million, the British about 2.4 million, the Canadians about 300,000, the French around 200,000. Uncounted millions of Japanese entered American captivity in 1945, plus about 640,000 entering Soviet captivity.
As soon as Germany surrendered on 8 May 1945, the American Military Governor, General Eisenhower, sent out an "urgent courier" throughout the huge area that he commanded, making it a crime punishable by death for German civilians to feed prisoners. It was even a death-penalty crime to gather food together in one place to take it to prisoners … The order was sent in German to the provincial governments, ordering them to distribute it immediately to local governments. Copies of the orders were discovered recently in several villages near the Rhine … The message [which Bacque reproduces] reads in part: "… under no circumstances may food supplies be assembled among the local inhabitants in order to deliver them to the prisoners of war. Those who violate this command and nevertheless try to circumvent this blockade to allow something to come to the prisoners place themselves in danger of being shot…."
Eisenhower's order was also posted in English, German and Polish on the bulletin board of Military Government Headquarters in Bavaria, signed by the Chief of Staff of the Military Governor of Bavaria. Later it was posted in Polish in Straubing and Regensburg, where there were many Polish guard companies at nearby camps. One US Army officer who read the posted order in May 1945 has written that it was "the intention of Army command regarding the German POW camps in the US Zone from May 1945 through the end of 1947 to exterminate as many POWs as the traffic would bear without international scrutiny."
… The [American] army's policy was to starve [German] prisoners, according to several American soldiers who were there. Martin Brech, retired professor of philosophy at Mercy college in New York, who was a guard at Andernach in 1945, has said that he was told by an officer that "it is our policy that these men not be fed." The 50,000 to 60,000 men in Andernach were starving, living with no shelter in holes in the ground, trying to nourish themselves on grass. When Brech smuggled bread to them through the wire, he was ordered to stop by an officer. Later, Brech sneaked more food to them, was caught, and told by the same officer, "If you do that again, you'll be shot." Brech saw bodies go out of the camp "by the truckload" but he was never told how many there were, where they were buried, or how.
… The prisoner Paul Schmitt was shot in the American camp at Bretzenheim after coming close to the wire to see his wife and young son who were bringing him a basket of food. The French followed suit: Agnes Spira was shot by French guards at Dietersheim in July 1945 for taking food to prisoners. The memorial to her in nearby Buedesheim, written by one of her chidren, reads: "On the 31st of July 1945, my mother was suddenly and unexpectedly torn from me because of her good deed toward the imprisoned soldiers." The entry in the Catholic church register says simply: "A tragic demise, shot in Dietersheim on 31.07.1945. Buried on 03.08.1945." Martin Brech watched in amazement as one officer at Andernach stood on a hillside firing shots towards German women running away from him in the valley below.
The prisoner Hans Scharf … was watching as a German woman with her two children came towards an American guard in the camp at Bad Kreuznach, carrying a wine bottle. She asked the guard to give the bottle to her husband, who was just inside the wire. The guard upended the bottle into his own mouth, and when it was empty, threw it on the ground and killed the prisoner with five shots.
….Many prisoners and German civilians saw the American guards burn the food brought by civilian women. One former prisoner described it recently: "At first, the women from the nearby town brought food into the camp. The American soldiers took everything away from the women, threw it in a heap and poured gasoline [benzine] over it and burned it." Eisenhower himself ordered that the food be destroyed, according to the writer Karl Vogel, who was the German camp commander appointed by the Americans in Camp 8 at Garmisch-Partenkirchen. Although the prisoners were getting only 800 calories per day, the Americans were destroying food outside the camp gate.
James Bacque, Crimes and Mercies: The Fate of German Civilians Under Allied Occupation, 1944-1950, pp. 41-45, 94-95.
Note from RI: See also Thomas Goodrich's: Summer 1945—Germany, Japan and the Harvest of Hate
______________________________________________________________________________________
_______________________________________________________________________________
Extracts From The Book Germany's War, German POWs Post-WWII
Buried Alive Screaming In The Night: German POW Survivors
Describe Eisenhower's Extermination Camps After WWII Had Ended
On July 27, 1929, the Allies extended the Protective Regulations of the Geneva Convention for Wounded Soldiers to include prisoners of war (POWs). These regulations state: "All accommodations should be equal to the standard of their troops. The Red Cross supervises. After the end of the hostilities the POWs should be released immediately." On March 10, 1945, Dwight Eisenhower, the Supreme Allied Commander of the Allied Expeditionary Force, disregarded these regulations by classifying German prisoners captured on German territory as "Disarmed Enemy Forces" (DEFs). The German prisoners were therefore at the mercy of the Allies and were not protected by international law. [i]
The Western Allies deliberately murdered approximately 1 million disarmed German POWs by means of starvation, exposure, and illness. This Allied atrocity was first publicly exposed in 1989 in the book Other Losses by James Bacque. Bacque estimates in Other Losses that the victims undoubtedly number over 790,000, almost certainly over 900,000, and quite likely over a million. The prisoners' deaths were knowingly caused by army officers who had sufficient resources to keep these prisoners alive. Relief organizations such as the Red Cross that attempted to help prisoners in the American camps were refused permission by the army. [ii]
The vast U.S. camps in open fields stretched for 10 kilometers along the Rhine river. The men were denied access to the river only a few meters away. For no cost and with little effort the Americans could have provided the disarmed German POWs access to the Rhine river for drinking and sanitation purposes.
Germans Testify to the Eisenhower POW Extermination Camps
Surviving German prisoners have provided testimony of the horrific conditions and mistreatment they received in the Allied prisoner of war (POW) camps. Many surviving German prisoners were badly mistreated even before arriving at the Allied camps. Werner Wilhelm Laska, a German prisoner of war, reports his transfer to an American prison camp:
Laska eventually was sent to France to work in coal mines and other unpleasant places, where his ordeal continued. On January 7, 1950, the French finally discharged Laska to Germany.
James Bacque writes that the response he has received following the original publication of Other Losses has been amazing. Bacque states:
Several prisoners from Heilbronn have written Bacque to confirm the dreadful conditions witnessed by U.S. Cpl. Daniel McConnell and U.S. Maj. Gen. Richard Steinbach. One is Anton Pfarrer, who was 16 years old when captured and imprisoned at Heilbronn. Pfarrer writes:
There were no discharges from his cage during that time. Pfarrer telephoned Gen. Steinbach in 1998 to thank Steinbach for saving his life.
Rudi Buchal had been ordered to serve as a German medical orderly-clerk in the POW "hospital" at Bretzenheim, a tent with an earth floor inside the camp. The hospital had no beds, no medical supplies, no blankets, and starvation rations for the first month or more. A few supplies were later obtained by American teams from the German towns nearby. Buchal was told by drivers of the 560th Ambulance Company that 18,100 POWs had died in the six camps around Bretzenheim in the 10 weeks of American control. Buchal also heard the figure of 18,100 dead from the Germans who were in charge of the hospital statistics, and from other American hospital personnel. The six camps were Bretzenheim, Biebelsheim, Bad Kreuznach, Dietersheim, Hechtsheim and Heidesheim.
The reliability of Rudi Buchal has been attested to by the U.S. Army itself. Upon discharge Buchal received a paper stating that in the opinion of U.S. Army officers who commanded him, "During the above mentioned period [April-July 1945] he proved himself to be co-operative, capable, industrious and reliable." Similar to the experiences of U.S. Cpl. Daniel McConnell and French Dr. Joseph Kirsch, Buchal discovered that these "hospitals" were merely places to take moribund prisoners rather than places to help the prisoners get well. Buchal recalls that many of the mortally sick evacuees were taken to Idstein, north of Wiesbaden. Buchal states,
German prisoners who survived Bretzenheim have described arriving there on May 9, 1945. The prisoners saw three rows of corpses along the road in front of the camp. A total of 135 dead from Bretzenheim were acknowledged by the Americans to have been buried in Stromberg on May 9 and May 10. Not all of the dead at Bretzenheim were killed by the usual starvation, disease and exposure.
Johannes Heising, formerly the abbot of a monastery on the Rhine, published a book in the 1990s about his experiences in the U.S. camp at Remagen. Franz-Josef Plemper, another former prisoner at Remagen, reminded Heising of an event not described in Heising's book: on one night the Americans had bulldozed living men under the earth in their foxholes. Plemper described the scene to Heising:
The horror of this incident had been so painful that Heising had suppressed it from his memory. Heising remembered this event only after Plemper reminded him of it.
A similar incident occurred at the American camp at Rheinberg in mid-June 1945. According to reports from several ex-prisoners, the last act of the Americans at Rheinberg before the British took over was to bulldoze one section of the camp level while there were still living men in their holes in the ground.
Prisoner Wolfgang Iff said that in his sub-section of perhaps 10,000 people at Rheinberg, 30 to 40 bodies were dragged out every day. As a member of the burial commando, Iff was well placed to see what was going on. Iff saw about 60 to 70 bodies going out per day in other cages of similar size.
A 50-year-old sergeant with a Ph.D. kept a diary in ink on toilet paper at Rheinberg. He wrote on May 20, 1945:
Part of the problem at Rheinberg was that for a long time it was overcrowded. A cage measuring 300 meters by 300 meters was supposed to hold no more than 10,000 people. However, at the beginning, as many as 30,000 prisoners were forced in, leaving about three square meters per person. Prisoner Thelen told his son through the barbed wire that approximately 330 to 770 prisoners per day were dying at Rheinberg. The camp then contained between 100,000 and 120,000 prisoners.
Charles von Luttichau said of his POW camp at Kripp near Remagen on the Rhine:
One 17-year-old boy who could see his village in the distance was found shot one morning at the foot of the barbed wire fence. His body was strung up and left hanging on the wire by the guards as a warning to the other prisoners. Many prisoners cried out, "Moerder, moerder [murderer, murderer]!" In retaliation, the camp commander withheld the prisoners' meager rations for three days. For prisoners who were already starving and could hardly move because of weakness, it was frightful; for many it meant death. The commander also withheld rations at other times to punish the prisoners.
George Weiss, a German tank repairman, said his camp on the Rhine was so crowded that
German Cpl. Helmut Liebich was captured near Gotha in central Germany by the Americans on April 17, 1945. The Gotha DEF camp had only the usual barbed wire fences with no tents. The prisoners were forced to run a gauntlet between lines of guards who hit them with sticks in order to get a small ration of food. On April 27, 1945, the prisoners were transferred to the American camp at Heidesheim farther west, where there was no food at all for days, and then very little. The prisoners started to die in large numbers from exposure, starvation and thirst. Liebich saw about 10 to 30 bodies a day being dragged out of his section, Camp B, which held about 5,200 prisoners.
On May 13, 1945, Liebich was transferred to another American camp at Bingen-Büdesheim near Bad Kreuznach. Liebich soon fell sick with dysentery and typhus. He was transferred again, semi-conscious, in an open-topped railway car with about 60 other prisoners. On a detour through Holland, the Dutch stood on bridges to smash stones down on the heads of the prisoners. After three nights, Liebich's fellow prisoners helped him stagger into the American camp at Rheinberg, again without shelter or much food.
One day in June 1945, Liebich saw the British coming through the hallucinations of his fever. The British saved his life in their hospital at Lintfort. Liebich remembered the life-saving care he received from the British with gratitude for the rest of his life. Liebich states:
Former prisoners have also reported numerous instances of prisoners and civilians who were shot by American and French guards. Paul Kaps, a German soldier who was in the U.S. camp at Bad Kreuznach, wrote, "In one night, May 8, 1945, 48 prisoners were shot dead in Cage 9." Prisoner Hanns Scharf witnessed an especially gruesome killing when a German woman with her two children asked an American guard at Bad Kreuznach to give a wine bottle to her husband, who was just inside the wire. The guard drank the wine himself, and when the bottle was empty the guard killed the prisoner with five shots. The other prisoners protested, and U.S. Army Lt. Holtsman said: "This is awful. I'll make sure there is a stiff court-martial." No evidence of a court-martial of this or any other similar incidents has ever been found.
Prisoners and civilian women were shot even though the Eisenhower order gave individual camp commanders a chance to exempt family members trying to feed relatives through the wire. German prisoner Paul Schmitt was shot in the American camp at Bretzenheim when he came close to the wire to receive a basket of food from his wife and young son. Dr. Helmut von Frizberg saw an American guard at Remagen shoot a German prisoner for talking to his wife through the wire. Frau Agnes Spira was shot by French guards at Dietersheim in July 1945 for taking food to prisoners. Her memorial in nearby Büdesheim reads,
French Capt. Julien got into serious trouble for quarreling with a fellow officer, Capt. Rousseau. Rousseau shot at German women in Julien's presence, at about the same time and in the same place as a French officer shot Frau Spira. At Bad Kreuznach, William Sellner said that at night guards would shoot machine gun bullets at random into the camps, apparently for sport. Ernst Richard Krische in Bad Kreuznach wrote in his diary on May 4, 1945:
EISENHOWER'S DEATH CAMPS
The Last Dirty Secret Of World War Two – Saturday Night Magazine
Scanned images of the text of the cover story published in the September 1989 issue of Saturday Night describes Eisenhower's barbarism. Here is the truth.
Bacque tells the truth about how Eisenhower murdered thousands of German prisoners of war AFTER the surrender. Many of those starving soldiers and piles of dead bodies you have seen in atrocity photos were NOT Jews, they were Germans.
Don't argue with me, read the book. General George Patton (who released all his German prisoners) wrote in 1945 that Eisenhower was using "practically Gestapo methods" in torturing and killing German POWs.
In August 1944 Dwight D. Eisenhower (who in the early 1960s ordered the assassination of Patrice Lamumba) and Henry C. Morgenthau came up with the Morgenthau Plan to inflict collective punishment upon the German people following the end of the Second World War.
This was, basically, a plan to starve millions of Germans, mostly citizens, to death.
Although the plan was officially cancelled, it was in fact implemented. Between 1945 and 1953 it is estimated between 9 to 15 million ethnic Germans were killed, mainly civilians.
(Also read, An Eye for an Eye: The Untold Story of Jewish Revenge Against Germans in 1945 by John Sack, and statistical and documentary evidence presented in, Did Six Million Really Die? by Richard Verrall).
(Based on an Article from: "THE TRUTH AT LAST" Journal. P.O. Box 1211, Marietta, Georgia 30061., USA).
The Soviet-Bolshevik Holocaust of Christians:
Russian Kulak Farmers (1928-1930) – 15 million exterminated. Ukranian Farmers (1930-1933) – 7 Million exterminated. Russian Political Prisoners (1919-1949) – 12 million exterminated. Total peoples murdered by Lenin and Stalin – 34 million.
But there were more: several hundred thousand Russians – a staggering number – took up arms against the Soviet Union in the years following the German invasion in June 1941. They were betrayed by the Allies at Yalta and murdered by the Judaeo-Communist Soviet.
When Western archives were at last available to historians, two remarkable books quickly appeared: The Last Secret, 1974, by Nicholas Bethel, and Victims of Yalta, 1977, by Nikolai Tolstoy, both shocking in their detailed accounts of what had happened. Cambodian extermination 1975 – 2.5 million. Armenian extermination by the Turks, 1915 – 1.5 million.
Behind the scenes the same group, always working under a different name and in a different occupation has managed every one of these real genocides as well as recent and ongoing holocausts in Palestine, Iraq and elsewhere.
(Based on an Article from: "THE TRUTH AT LAST" Journal. P.O. Box 1211, Marietta, Georgia 30061., USA).
[ SOURCE – Was there Really a Holocaust?
By Dr. E. R. Fields ]
***
***
***
***
***
***
***
________________________________________________________________________________________________________________________________________________
In 1945 and 1946 London Satanist Zionist Committee of 300 presented German dead bodies as Jewish dead bodies - dead body plays are typical for Satanist behavior:
The Rhine meadow camps in summer 1945 (part 4)
Part 4: German bodies shown as Jewish bodies for Hitchcock's films about German concentration camps: wrong bodies from Rhine meadow camps, wrong lorries, showers and crematories etc.
| | | |
| --- | --- | --- |
| Hitchcock, portrait 1956, he likes betraying and laughing at Germans | | Liberation of Bergen Belsen, well nourished Jewish detainees with German striped detainee suits and caps on a cold day in wet and cold April 1945, April 15, 1945 ; other web sites state that this photo would be from Dachau. |
Dead bodies torn by SS men on the way to the mass grave 01, the clothes are NO striped uniforms of detainees in German ccs, and there are NO tattooed numbers, and there are NO remnants of earth on the bodies
Part 4: German bodies shown as Jewish bodies for Hitchcock's films about German concentration camps: wrong bodies from Rhine meadow camps, wrong lorries, showers and crematories etc.
Master liar Hitchcock was in Germany together with mass murderer and Zionist Eisenhower. Mass murderer Eisenhower had organized the Rhine meadow camps with 5 million German prisoners of war, and within 6 months 1 million died (750,000 on the "American" side and 250,000 on the French side). Since 1942 Zionists made propaganda on and on in the whole world that Jews would be "gassed" in German concentration camps. Well, but all this was a big lie because the German concentration camps were under control of the Red Cross AND of the Zionists themselves who could move freely everywhere! But Eisenhower wanted a "confirmation" for the propaganda. Eisenhower gave the order to Hitchcock: Make some films thus people will believe that the rumors about the German mass murder against the Jews are right. They should believe it really. This was simple: Hitchcock was filming in the Rhine meadow camps and simply said in the films that the emaciated Germans and the German bodies would be Jewish bodies - and the film was ready. They were also driving piles of German bodies from the Rhine meadow camps through Germany showing the bodies in German concentration camps stating that these would be Jewish bodies. And these lies were established by force of arms and were spread in the whole world.
Well, the principle faults one can detect these lies of Eisenhower and Hitchcock are the following ones:
-- German dead bodies from the Rhine meadow camps - when they wear clothes - are NOT wearing the German striped "zebra" prison uniforms but are mostly wearing remnants of the German gray soldier uniforms of the German army "Wehrmacht"
-- German bodies have no tattooed number of detainees
-- and there are no remnants of earth on the bodies and thus these bodies never were excavated before but these bodies are "fresh" bodies.
Journalists were never watching precisely and since 1945 they mean that the NS regime had murdered millions of Jews. But it was just the other way round: Criminal allied murdered 1 million German soldiers in the Rhine meadow camps and then were presenting the dead bodies as Jewish dead bodies. And for making the lie even more perfect the allies also invented epidemics in the German concentration camps having been the "cause" for the bodies.
Point 1: Rhine meadow camps with emaciated German soldiers and with piles of German bodies
The Rhine meadow camps of 1945 with 5 million detained German soldiers in Germany were deliberately concealed. Eisenhower - a hater of the Germans - had not enough having murdered in Dresden over 230,000 Germans. In the Rhine meadow camps Eisenhower let die deliberately 750,000 German soldiers, and 250,000 more were murdered by hunger in the French zone which was installed in July 1945 taking over Eisenhower's death camps there. But this was not published because there were no newspapers in Germany in 1945 and the Red Cross had no good press spokesman as it seems. Even "U.S." president Truman was not informed what was going on in Germany in the "American" zone but the Morgenthau plan was fulfilled killing as many Germans as possible after the war - and the Rhine meadow camps were only the beginning because the deliberately installed starvation which was installed by Zionist Eisenhower was killing even 5 million more Germans in remaining Germany from 1945 to 1950. During 1945 "American" soldiers had a paradise life and were making holidays in criminal Nazi Switzerland and Swiss press - whereas the International Red Cross has it's seat in Switzerland in Geneva - is concealing until today (2013) the mass murder in the Rhine meadow camps under mass murderer Eisenhower...
Point 2: Hitchcock presenting emaciated German soldiers and piles with German bodies as Jewish victims
Eisenhower was a racist Zionist and Bible Jehova racist. His bosses were the Zionists Baruch (financier and stock exchange guru) and Zionist Morgenthau. Morgenthau wanted to have all Germans killed having a powerless or even a Germany without population. Zionist Eisenhower wanted to kill as many Germans as possible, and he had a "friend" with him, film maker Hitchcock. There should be films made supporting the claim "Germans" had gassed "6 million Jews". Now German dead bodies in the Rhine meadow camps were filmed and the German dead bodies were driven around in whole Germany and they were presented in the German concentration camps claiming that the dead bodies would be dead Jews.
Analysis of Hitchcock's films:

some fakes and some proofs
Controlling the Hitchcock films one can detect the fake, see the following details. German helmets had an ear protection and a neck protection, but "American" helmets were round like a circle without protection of ear and neck.
| | |
| --- | --- |
| Helmets of the Wehrmacht with the protection of ears and neck, example during Barbarossa campaign [1] | |

German helmets of the Wehrmacht with the protection of ears and neck, example of a hand grenade course [2]

| | |
| --- | --- |
| "American" soldiers with round "American" helmets and with rows of German bodies in a Rhine meadow camp [3] | |
-- there were no tattooed numbers of detainees on the bodies
-- when the bodies had clothes on then these were German uniforms and not striped zebra uniforms from German concentration camps which had Jewish detainees
-- and the bodies could not be digged out either because the bodies were so clean and new that there were no rests of earth on them.
"American" occupation forces claimed that Auschwitz had been the "center" of the murder of the Jews whereas NEVER ANY "American" soldier was in Auschwitz in the concentration camp. Well, Eisenhower just copied the cc of Auschwitz in a Rhine meadow camp and thus Hitchcock made his Auschwitz films. But all these fakes can be detected easily with the "American" helmets.
Examples of fakes from Bergen Belsen
Liberation of Bergen Belsen, well nourished Jewish detainees with German striped detainee suits and caps on a cold day in wet and cold April 1945, April 15, 1945 [5]; other web sites state that this photo would be from Dachau.
| | | |
| --- | --- | --- |
| Children in Bergen-Belsen (22min.37sek.) [6] | | |

New born baby in Bergen-Belsen (22min.5sek.) [7]

Some children were born in the camp.








Bergen-Belsen camp (11min.1sek.) [8]





Here the mass murderer Eisenhower and film maker Hitchcock were organizing a huge fraud and calumny against Germany.




"American" lorries with a five pointed star on the hood coming with German prisoners of war (1min. 49sec.) [9]

Thus this is not a German lorry but an "American" or British lorry. And here do not come Jews but here come German detainees being greeted by German women and children.

| | | |
| --- | --- | --- |
| Such people are NOT Jewish detainees but GERMAN soldiers in gray coats and with head injuries with white head bandages. Here they are standing allegedly around a "water lorry". (2min. 9sec.) [10] | | |
This is NO Jew but this is a German soldier in his gray army uniform of the Wehrmacht. He is eating bread at a barbed wire fence (2min. 23sec.) [11]

German soldiers under the allied command had to "arrange" themselves on a meadow.



Women sector, women meadow (4min. 22sec.) [12]





Also these women are NOT wearing the striped German zebra uniform for detainees in German ccs as Jewish detainees had, but these are German assistant staff members from the camp being forced under allied command to arrange on the meadow. Additionally there were no "women's meadows" in German concentrations camps but there were "women's camps". "Women's meadows" only existed under mass murderer Eisenhower from 1945 to 1946...




German prisoners of war in a queue (11min. 6sec.), many have white bandages on their head because of head injuries [13]. Jews in German concentration camps had NO head bandages for sure.

Thus here are NO Jews but GERMAN soldiers - in the concentration camp of Bergen-Belsen under allied English administration.

| | | |
| --- | --- | --- |
| Water pipes and in the back ground a car of the Red Cross can be seen (11min. 50sec.) [14] | | |
A car of the Red Cross is closed (18min. 37sec.) [15]

When pictures with a car from the Red Cross are shown then it can be admitted that the camp was well managed and there were no or hardly any epidemics, but all cases of illnesses were brought to hospitals as long it was possible.


Water supply in the camp (11min. 33sec.) [16]





When films are claiming that German administration had blocked the water supply leaving Jewish detainees suffering without water then this is just a normal propaganda fake to destroy the reputation of the Germans.



Water supply in the camp 03 with washing possibility (11min. 39sec.) [17]

Additionally there cannot be seen any striped Jewish zebra detainee's uniform in this film, but these detainees are women from SS.


Here is a German prisoner of war topless in summer 1945 searching clothes on the ground, and in the background there is a dead German detainee in a gray uniform (3min. 7sec.) [18]

This scenery cannot be from April 145 because April 1945 was cold and wet with much rain and even snow. Nobody was walking topless in April 1945. But liar Hitchcock claims this would be a Jewish detainee during the liberation of the camp in April 1945...




The ground is full of German bodies or full of helpless dying German prisoners of war in gray uniforms starving and suffering in their own excrements (3min. 23sec.) [19]

There CANNOT BE SEEN ANY striped zebra uniform of German concentration camps. All clothes come from dead German soldiers. These are NO Jews FOR SURE.



Male emaciated dead bodies without clothes and without spots and without tattooed numbers of detainees (4min. 54sec.) [20].





These dead bodies are German bodies from the Rhine meadow camps.




Woman's dead body with big breast and with irregular spots on her body with an open mouth (4min. 8sec.) [21]

The irregular spots are never explained. Some bodies have spots, others not. Nothing is clear about it. Thus there is the suspicion that the spots are painted.


Region of Bergen-Belsen: SS has to dig out a mass grave and allies are helping with a bulldozer (6min. 48sec.) [22]





When a mass grave is digged out with sun shine and dry earth this scenery cannot be from cold and wet April 1945 but this scene was taken more at the end of May or in June 1945.




Faked board in English with the claim "Typhus" at the concentration camp of Bergen-Belsen AFTER the liberation (18min. 4sec.) [23]

When an "occupation power" claims that there had been an epidemic in a German concentration camp this is mostly a lie. In the case of Bergen-Belsen a board in English was installed. But when Bergen-Belsen had had typhus then the German administration had installed an own board with a warning in German. Thus the English occupation power has invented this epidemic justifying the masses of dead bodies which were brought to the camp later. Inventing an epidemic concealing the own crimes is a standard maneuver of the Anglo-Saxon psychological warfare...




Bergen-Belsen: task force with an alleged action on April 24, 1945, dead bodies arriving in a trailer (12min. 33sec.) [24]





German bodies from a Rhine meadow camp were brought to Bergen-Belsen in a trailer and German SS men have to push the trailer.




Bergen-Belsen, hips of dead bodies on a trailer (12min. 54sec.) [25]

The dead bodies on the trailer have NO tattooed numbers of detainees and the bodies are absolutely clean and have NO remnants of earth or other contamination by earth. Thus these are German bodies from Rhine meadow camps. But the British occupation power with it's weapons is ordering here in Bergen-Belsen that these would be Jews...




Corpse pit in the region of Bergen-Belsen (13min. 30sec.) [26]





The bodies in the mass grave have - when they have clothes yet - no striped German detainee's uniform as Jews had in German concentration camps but they mostly have remnants of German gray Wehrmacht uniforms. And not one single body has a detainee's number which would have been shown at once by the journalists. Thus these bodies are German bodies from the Rhine meadow camps being buried here in Bergen-Belsen.



Public with emotions watching the lorry full of emaciated dead bodies coming probably from the Rhine meadow camps (12min. 48sec.) [27]

British occupation power organized a public booing SS men. By force of arms SS men were ordered to believe that these bodies would be Jewish bodies. And the local German public cannot detect the lie that these are German bodies because they don't know that the Rhine meadow camps exist...




A cameraman filming SS men how they take dead bodies to the pit (15min. 12sec.) [28]





When there had been tattooed numbers then the media staff had shown these tattoos with zooms at once.




SS men have to take the dead bodies from the trailer to the pit, the bodies have no spots (14min. 30sec.) [29]

Not one single dead body has got a tattooed number as Jewish captives had in German concentration camps.
These dead bodies are totally clean and there is no earth on them, thus these bodies NEVER were buried and NEVER have been digged out
Not one single body has got a tattooed number as Jewish detainees had in German concentration camps. There is no striped German zebra uniform for detainees in German concentration camps as Jews had. And the dead bodies show no remnants of earth or other contamination by earth. Thus these bodies were not buried and not digged out. These bodies mostly have dark clothes and remnants of German army uniforms. Thus these are German dead bodies in Bergen-Belsen being taken to the mass grave by force of arms of the criminal occupation forces. Hitchcock simply indicates that these would be Jewish bodies. And the stupid journalists are not aware of the fraud spreading it in the whole world, also in "neutral" Switzerland where the Red Cross has got it's seat and where the documents show how the German concentration camps really were...




Dead bodies torn by SS men on the way to the mass grave 01, the clothes are NO striped uniforms of detainees in German ccs, and there are NO tattooed numbers, and there are NO remnants of earth on the bodies (23min. 14sec.) [30]

Thus these dead bodies are NOT Jewish detainees but very probably German victims from Eisenhower's Rhine meadow camps.






Dead bodies torn by SS men on the way to the mass grave 02, the clothes are NO striped uniforms of detainees in German ccs, and there are NO tattooed numbers, and there are NO remnants of earth on the bodies (23min.21sec.) [31]

Thus these dead bodies are NOT Jewish detainees but very probably German victims from Eisenhower's Rhine meadow camps.









An SS group in a mass grave under the order of British machine guns (23min. 55sec.) [32]



The machine gun of the criminal allies is dictating the allied meaning here. In Germany there is developing a submissive mentality concerning the persecution of the Jews and at the end any free research is prohibited.





SS men with a medical doctor in white (5min. 31sec.) [33]





Medical doctors of the allies also have got the white dress as one can see here in this scene.







Here a person is speaking presenting himself as a medical doctor Mister Fed Little (Fritz Klein), and he says that this day would be April 24, 1945 standing before the mass grave (15min. 54sec.) [34]



This person is speaking German perfectly claiming to be a "medical doctor" from Romania being working in concentration camps since 1 1/2 years already. But he does not even have a doctor's white dress on and he is not stating any cause of death in his speech. Thus this is probably no doctor but is is a background artist making a statement in this film for a pocket money stating being a medical doctor and stating that this day would be April 24, 1945 (but April 1945 was very cold and wet...







German mayors and pastors have to see the piles of bodies (13min. 9sec.) [35]





Also these mayors are going into the trap that these would be Jewish bodies. British occupation force is operating with force of arms and personal meanings contradicting the official one is punished by shooting.





Wrong telling-off at the mass grave with wards with machine guns (17min. 35sec.) [36]

With the constant extortion of being shot the criminal occupation forces (here the British) are asserting the meaning that the bodies would be Jews...




The commander of Bergen-Belsen, Josef Kramer, portrait (6min. 19sec.) [37]





He was the victim of the criminal Western Allies - in his case by the British occupation forces - they made the calumny blaming Mr. Kramer for being responsible for 70,000 Jewish deads which have never been...





Women wards in Bergen-Belsen (6min. 5sec.) [38]

They were also victims of the criminal Western allies, in this case of the British occupation forces. They were blamed for having caused the death of 70,000 Jews...

An English operations manager speaking with revolver to the camera "We actually don't know what has been going on in these camps" (24min. 6sec.) [39]





At the end of his speech he is confessing that he did not know what was going on precisely in this camp. He only knew what he was fighting for: <We actually don't know, what has been going on in these camps. I know personally what I am fighting for.> (24min.28-35sek.)



Hitchcock also lying about typhus
And another lie is spread by Hitchcock stating that there were lice in Bergen Belsen and not enough soup and water causing typhus [?!] (18min. 16-19sec.).
Quotation of the lies:
<Lack of soup and water brought lice to the inmates, and lice carried typhus.>
Well, typhus does not come from lice, and lice do not come from too less soup or water, but typhus is a fever with belly aches and constipation caused by intestine bacteria when people are not washing their hands after the toilet having remnants of excrements under their finger nails eating these remnants by food or otherwise entering their mouth. Wikipedia says:
<[...] rise of fever, belly aches, constipation and higher body temperature, slower heart beat. Cause of typhus is the bacterium Salmonella Typhi (Salmonella enterica ssp. enterica Serovar Typhi) [...] There is paratyphus with not so strong symptoms than typhus, not caused by Salmonella Typhi but by Salmonella Paratyphi. [...] The agent is a typhus bacterium (Salmonella enterica subsp. enterica Serovar Typhi), a feces bacteria transmitted orally for example by contaminated food or water. Today typhus is more the problem of development countries. In industrial countries it's an exception. Big parts of typhus illnesses is in connection with journeys to far countries with low hygienic standard. Immunization should be done for journeys to tropical areas like India also when it's only a partial protection. World wide typhus disease is affecting 32 million people every year.>

orig.

in English: <[...] fever, abdominal pain,

constipation

and for the high body temperature rather slow heartbeat (relative

bradycardia

) is characterized.

The disease is caused by the

bacterium

Salmonella Typhi

(

Salmonella enterica ssp. Enterica serovar typhi

).

[...]

Paratyphoid

is an attenuated disease of typhoid fever, not

Salmonella typhi

, but

Salmonella paratyphi

.

[...]The causative agent

is the typhoid bacterium (

Salmonella enterica

subsp.

Enterica

serovar typhi), a

Gram-negative

,

flagellated

bacterium that is

transmitted fecal

-

orally

, for example, through contaminated

food

or contaminated

water

.

Typhus is a problem of

developing countriestoday

.

Cases in

industrial nations

are the exception;

a large proportion of the typhoid diseases that occur here are associated with long-distance travel of those affected to countries with low

hygienic

standards.

When traveling to

tropical areas

(eg

India

),

immunization

should be

considered, even if it provides only partial protection.

Worldwide, about 32 million people fall ill each year>

(from Wikipedia: Typhus: http://de.wikipedia.org/wiki/Typhus)

Divine service at the mass grave - and the text of Hitchcock - the German text is not permitted
| | |
| --- | --- |
| A pastor speaking the divine service at the mass grave (25min. 38sec.) [41] | |
Hitchcock is saying his own sarcastic text not allowing the speech of the German pastor:
<We should never know who they were, or for pot holms [?] they were torn, whether they were catholics, Lutherans, or Jews: We only know they were born, they suffered, and they died - in agony in Belsen camp.> (25min.30sek.-26min.12sek.)
The mass graves of Bergen-Belsen are marked with boards but there is not written if there are Jews, Germans, English or French buried.
When a camp is even burnt down by the allies then it's clear that any proof is destroyed which could be a proof for the German side.
| | |
| --- | --- |
| A bulldozer flattening Bergen Belsen camp cutting the barbed wire fence (27min. 58sec.) [45] | |
A bulldozer "taking" a striped detainee's uniform of German concentration camps which was NEVER seen in the film before (28min. 4sec.) [46]

More photos from the faked Hitchcock film about German concentration camps "An Alfred Hitchcock Documentary On The Nazi Holocaust"
http://www.youtube.com/watch?v=w0wA4rDuG58
http://www.youtube.com/watch?v=TRr6P0d6r9I
http://www.youtube.com/watch?v=PaR3qud2-e8
http://www.youtube.com/watch?v=HIZ2KPZhDUs
When the links are not working, go to
http://www.youtube.com
looking for the title "An Alfred Hitchcock Documentary On The Nazi Holocaust", so you get the actual links of the film. Always look for the film of 53 min. 1 sec.
Faked scenes about cc Dachau
Hitchcock's lies about undernourished detainees
Most of the detainees in German concentration camps were well nourished considering the testimonies of original detainees after the war. Here are some examples from the German concentration camp of Dachau:
| | |
| --- | --- |
| Detainees in the concentration camp of Dachau 01 sitting in the window (30min. 30sec.) [47] | |

Concentration camp of Dachau, portrait of a detainee 02 830min. 40sec.) [48]


And one has to know: German concentration camps were under the control of the Red Cross like herein Bergen Belsen (11min. 50sec.) [49]





German concentration camps were under the control of the Red Cross AND of the Zionists. People affected by heavy illnesses were brought to hospitals by cars of the Red Cross or to military hospitals.
Lies of Hitchcock about shower rooms as "gas chambers"
The lies of Hitchcock about crematories: single muffle furnaces are not made for masses of bodies
There is the following principle: Such single muffler furnaces in crematories are made for single burning of dead bodies getting the ashes for the family of the dead. When there would be masses of dead bodies then a bigger oven had been built for burning about 20 bodies in one. Obviously such a mass death has NOT happened ant there were only some singular burnings of deads bodies. Additionally one has to know that in these German cc - as investigations by Faurisson showed - many crematories were built only AFTER the war by the criminal Zionists - as a propaganda and nothing more!
A train with detainees at the cc Dachau in February 1945
At the end of the Third Reich the whole infrastructure was collapsing. The remaining camps were overcrowded and the trains with the detainees had last priority. Thus a transport was not 3 days but 30 days. Such trains with detainees came to Dachau and the SS leadership of the cc Dachau had not the spirit any more to build a military hospital for the deads and half deads of this train and had not the spirit to install a cemetery. This omission was exploited by the criminal "Americans". Instead of helping and helping the survivors and honoring the many 1,000s surviving detainees in the concentration camp of Dachau the SS leadership was killed and executed because of this neglected train with detainees.
Point 3: The principle of the cut in the films of criminal Mr. Hitchcock
First one can see well nourished detainees, mostly with striped zebra detainee's uniforms, and then comes the cut showing the emaciated German prisoners of war from summer 1945 on the meadows or in the mud of the Rhine meadow camps in the contaminated gray uniforms WITHOUT the typical striped zebra uniforms of detainees from German concentrations camps in the Third Reich. The title of the film "Documentary" sounds well but this is a film where practically everything is a fake:
Gas chamber scenery has been taken after May 1945 for presenting this fantasy to the whole world provoking a bad mood against Germans. And in this way the English "American" and Zionist propaganda hast manipulated the brains in the world during more than 50 years and placed their Zionist slaves in the media in the whole world spreading this propaganda on and on. The truth about the German concentrations camps can be seen here for example:
Point 4: Jews telling from German concentration camps: music, theater, soccer
Original Jewish testimonies from German concentration camps report regularly about work and music and theater and even soccer in the camps. Here are examples from Shoa Foundation "Survivors who tell the truth":

Point 5: Effect of the faked Hitchcock films about German concentration camps on the Nuremberg Process - where is the war tribunal for criminal "U.S.A."?
And now one has to know that the regime of Eisenhower against Germans was not only with the Rhine meadow camps causing 1 million Germans deads and the hunger regime during the post-war era in Germany from 1945 to 1950 provoking 5 million more German deads - but by these faked Hitchcock films the "U.S.A." have influenced the Nuremberg Process in a way so Germany was convicted with a faked 6 million murder against Jews and had to pay for this, and the allies were exempted from any guilt and the mass murderer Eisenhower was not detected until 1989 when historian James Bacque came with his research. These criminal "U.S.A." have to be torn to a war tribunal for being convicted for their wars, fakes and manipulations not only concerning the "American" war crimes in Germany 1943-1950 (also the destruction of towns had not to be and the war could have been finished in 1943 already), but also concerning Korea, Vietnam, Laos, Iraq, Afghanistan etc. "U.S.A." are the most destructive state in the world destroying all other states by bombs and propaganda - and the proofs are very distinct concerning Germany of 1945 here on this web site. And perhaps the criminal Zionists have to pay money back which was payed for a mass murder of millions which was NEVER COMMITTED - pay money back to Germany.

Point 6: No mass murder against the Jews in German concentration camps - but other sites with mass death

With all these data there is absolutely safe: There was no mass murder in German concentration camps against the Jews in the dimension of 100,000s or millions. The real sites with many deads in the persecution of the Jews were

-- Auschwitz with epidemics because the camps was in a marsh and bodies were buried contaminating the ground and the drinking water

-- behind the Eastern Front the remaining Jews who were not deported by Stalin to Russia in 1940 and 1941 and who were not taken by industries or the Red Army in 1941 were shot partly from 1941 to 1943 in mass shootings partly by the Wehrmacht or by SS commands (with Germans, Ukrainians, Baltic people and Belorussians etc.) or also by local anti-Semitic population themselves. Zionists did not protect the Jews from Eastern Europe because they did not want them to have in Palestine for the colonization in Israel.

-- the same mass murder for Jews counts for the Red Army where Stalin and his commanders let fight many Jews in the first rows as "cannon fodder"

-- since 1943 detainees were taken back from Eastern Europe to the Reich to building sites of the tunnel constructioning and fell sick and died there

-- at the same time Hitler and Stalin organized in common the clandestine deportation of European Jews to the GULAG

-- in 1944 and in 1945 there were some 1,000 Jewish victims in the remaining overcrowded camps because of hunger and epidemics, in trains and in death marches as a "penalty" for the defeat of Germany in the war

-- since 1945 many Jewish women who had suffered hunger a long time during years could not recover well and had no fertility any more

-- Jewish children being safe on "Christian" farms were often not given back because nobody knew where the Jewish parents were and because many men were missing on the farms and there was a general lack of staff

-- many Jews also separated from Jewry in general for not being persecuted any more.

-- from 1945 to 1946 Stalin let come back 100,000s of Jews from central Russia to Eastern Europe and this provoked new pogroms in Poland. Kiev in the Ukraine became a broad Jewish center and in 1946 Kiev had more Jews than in 1939. At the same time the "American" President Truman was bribed by the Zionists with 2 million Dollars permitting a racist "Jewish State" in Palestine against all Muslims...

-- and when in 1948 this bribed and criminal "U.S.A." bribed by Zionists was "opening" the new "satellite" of Israel in the Middle East, Stalin felt encircled and betrayed and he shut the Iron Curtain for Jews and all Jews in Russia could not leave the country until Gorbachev until 1986. Stalin let russify the Jews by discriminations in professions

-- and Stalin's direct answer to the foundation of the racist Zionist state of Israel under the patronage of the criminal racist "U.S.A." was the blockage of Berlin.

We thank to the criminal Zionist bribed and undermined "U.S.A." for their destructive and terrorist "cultural contribution".
___________________________________________________________________________________________________________________________
The untold story of Eisenhower's Rhine Meadows Death Camps - A Deliberate Policy of Extermination of the Surrendered German ...

All sides are guilty of genocide. 12.5 million Germans were killed after WW2. Lets hope more papers are declassified in 2015.

A Real "Holocaust" the Genocide of 1.7 Million German POW's in Eisenhowers Rhine Meadow Death Camps. I don't agree with ...

Eisenhower's death camps A series for students who want to learn about real history and not fake history.

While perusing the National Archives I came across this film about the liberation of the Nazi concentration camps by the US at the ...

'Eisenhower's Death Camps - The Last Dirty Secret of World War Two' by James Bacque (Original Article) ...

In August 1944 Dwight D. Eisenhower (who in the early 1960s ordered the assassination of Patrice Lamumba) and Henry C.

Eisenhower's Death Camps were set up in the Rhine meadows immediately after WW2. Hundreds of thousands of regular german ...

Rhine meadows death camps in the words of James Bacque the author of Other Losses.

"God, I hate the Germans" __Dwight David Eisenhower (in a letter to his wife, September, 1944) . SAVEYOURHERITAGE.

Jewish writer and propagandist for the Red army Ilya Ehrenburg called for the complete extermination of the German peoples.

The untold story of Eisenhower's Rhine Meadows Death Camps - A Deliberate Policy of Extermination of the Surrendered German ...




Eisenhower's Rhine Meadows Death Camps - A Deliberate Policy of Extermination by the Allies (Trailer) The full documentary wis ...

THE RHINE MEADOW CONCENTRATION CAMPS. 1.7 Million Germans killed through starvation and exposure by Eisenhower.
_________________________________________________________________________________________________________________________________________
In 'Eisenhower's Death Camps':
A U.S. Prison Guard Remembers
Martin Brech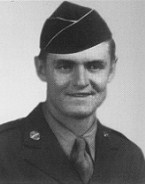 In October 1944, at age eighteen, I was drafted into the U.S. army. Largely because of the "Battle of the Bulge," my training was cut short, my furlough was halved, and I was sent overseas immediately. Upon arrival in Le Havre, France, we were quickly loaded into box cars and shipped to the front. When we got there, I was suffering increasingly severe symptoms of mononucleosis, and was sent to a hospital in Belgium. Since mononucleosis was then known as the "kissing disease," I mailed a letter of thanks to my girlfriend.
By the time I left the hospital, the outfit I had trained with in Spartanburg, South Carolina, was deep inside Germany, so, despite my protests, I was placed in a "repo depot" (replacement depot). I lost interest in the units to which I was assigned, and don't recall all of them: non-combat units were ridiculed at that time. My separation qualification record states I was mostly with Company C, 14th Infantry Regiment, during my seventeen-month stay in Germany, but I remember being transferred to other outfits also.
In late March or early April 1945, I was sent to guard a POW camp near Andernach along the Rhine. I had four years of high school German, so I was able to talk to the prisoners, although this was forbidden. Gradually, however, I was used as an interpreter and asked to ferret out members of the S.S. (I found none.)
In Andernach about 50,000 prisoners of all ages were held in an open field surrounded by barbed wire. The women were kept in a separate enclosure that I did not see until later. The men I guarded had no shelter and no blankets. Many had no coats. They slept in the mud, wet and cold, with inadequate slit trenches for excrement. It was a cold, wet spring, and their misery from exposure alone was evident.
Even more shocking was to see the prisoners throwing grass and weeds into a tin can containing a thin soup. They told me they did this to help ease their hunger pains. Quickly they grew emaciated. Dysentery raged, and soon they were sleeping in their own excrement, too weak and crowded to reach the slit trenches. Many were begging for food, sickening and dying before our eyes. We had ample food and supplies, but did nothing to help them, including no medical assistance.
Outraged, I protested to my officers and was met with hostility or bland indifference. When pressed, they explained they were under strict orders from "higher up." No officer would dare do this to 50,000 men if he felt that it was "out of line," leaving him open to charges. Realizing my protests were useless, I asked a friend working in the kitchen if he could slip me some extra food for the prisoners. He too said they were under strict orders to severely ration the prisoners' food, and that these orders came from "higher up." But he said they had more food than they knew what to do with, and would sneak me some.
When I threw this food over the barbed wire to the prisoners, I was caught and threatened with imprisonment. I repeated the "offense," and one officer angrily threatened to shoot me. I assumed this was a bluff until I encountered a captain on a hill above the Rhine shooting down at a group of German civilian women with his .45 caliber pistol. When I asked, "Why?," he mumbled, "Target practice," and fired until his pistol was empty. I saw the women running for cover, but, at that distance, couldn't tell if any had been hit.
This is when I realized I was dealing with cold-blooded killers filled with moralistic hatred. They considered the Germans subhuman and worthy of extermination; another expression of the downward spiral of racism. Articles in the G.I. newspaper, Stars and Stripes, played up the German concentration camps, complete with photos of emaciated bodies. This amplified our self-righteous cruelty, and made it easier to imitate behavior we were supposed to oppose. Also, I think, soldiers not exposed to combat were trying to prove how tough they were by taking it out on the prisoners and civilians.
These prisoners, I found out, were mostly farmers and workingmen, as simple and ignorant as many of our own troops. As time went on, more of them lapsed into a zombie-like state of listlessness, while others tried to escape in a demented or suicidal fashion, running through open fields in broad daylight towards the Rhine to quench their thirst. They were mowed down.
Some prisoners were as eager for cigarettes as for food, saying they took the edge off their hunger. Accordingly, enterprising G.I. "Yankee traders" were acquiring hordes of watches and rings in exchange for handfuls of cigarettes or less. When I began throwing cartons of cigarettes to the prisoners to ruin this trade, I was threatened by rank-and-file G.I.s too.
The only bright spot in this gloomy picture came one night when. I was put on the "graveyard shift," from two to four a.m. Actually, there was a graveyard on the uphill side of this enclosure, not many yards away. My superiors had forgotten to give me a flashlight and I hadn't bothered to ask for one, disgusted as I was with the whole situation by that time. It was a fairly bright night and I soon became aware of a prisoner crawling under the wires towards the graveyard. We were supposed to shoot escapees on sight, so I started to get up from the ground to warn him to get back. Suddenly I noticed another prisoner crawling from the graveyard back to the enclosure. They were risking their lives to get to the graveyard for something. I had to investigate.
When I entered the gloom of this shrubby, tree-shaded cemetery, I felt completely vulnerable, but somehow curiosity kept me moving. Despite my caution, I tripped over the legs of someone in a prone position. Whipping my rifle around while stumbling and trying to regain composure of mind and body, I soon was relieved I hadn't reflexively fired. The figure sat up. Gradually, I could see the beautiful but terror-stricken face of a woman with a picnic basket nearby. German civilians were not allowed to feed, nor even come near the prisoners, so I quickly assured her I approved of what she was doing, not to be afraid, and that I would leave the graveyard to get out of the way.
I did so immediately and sat down, leaning against a tree at the edge of the cemetery to be inconspicuous and not frighten the prisoners. I imagined then, and still do now, what it would be like to meet a beautiful woman with a picnic basket under those conditions as a prisoner. I have never forgotten her face.
Eventually, more prisoners crawled back to the enclosure. I saw they were dragging food to their comrades, and could only admire their courage and devotion.
On May 8, V.E. Day [1945], I decided to celebrate with some prisoners I was guarding who were baking bread the other prisoners occasionally received. This group had all the bread they could eat, and shared the jovial mood generated by the end of the war. We all thought we were going home soon, a pathetic hope on their part. We were in what was to become the French zone [of occupation], where I soon would witness the brutality of the French soldiers when we transferred our prisoners to them for their slave labor camps.
On this day, however, we were happy.
As a gesture of friendliness, I emptied my rifle and stood it in the corner, even allowing them to play with it at their request. This thoroughly "broke the ice," and soon we were singing songs we taught each other, or that I had learned in high school German class ("Du, du, liegst mir im Herzen"). Out of gratitude, they baked me a special small loaf of sweet bread, the only possible present they had left to offer. I stuffed it in my "Eisenhower jacket," and snuck it back to my barracks, eating it when I had privacy. I have never tasted more delicious bread, nor felt a deeper sense of communion while eating it. I believe a cosmic sense of Christ (the Oneness of all Being) revealed its normally hidden presence to me on that occasion, influencing my later decision to major in philosophy and religion.
Shortly afterwards, some of our weak and sickly prisoners were marched off by French soldiers to their camp. We were riding on a truck behind this column. Temporarily, it slowed down and dropped back, perhaps because the driver was as shocked as I was. Whenever a German prisoner staggered or dropped back, he was hit on the head with a club and killed. The bodies were rolled to the side of the road to be picked up by another truck. For many, this quick death might have been preferable to slow starvation in our "killing fields."
When I finally saw the German women held in a separate enclosure, I asked why we were holding them prisoner. I was told they were "camp followers," selected as breeding stock for the S.S. to create a super-race. I spoke to some, and must say I never met a more spirited or attractive group of women. I certainly didn't think they deserved imprisonment.
More and more I was used as an interpreter, and was able to prevent some particularly unfortunate arrests. One somewhat amusing incident involved an old farmer who was being dragged away by several M.P.s. I was told he had a "fancy Nazi medal," which they showed me. Fortunately, I had a chart identifying such medals. He'd been awarded it for having five children! Perhaps his wife was somewhat relieved to get him "off her back," but I didn't think one of our death camps was a fair punishment for his contribution to Germany. The M.P.s agreed and released him to continue his "dirty work."
Famine began to spread among the German civilians also. It was a common sight to see German women up to their elbows in our garbage cans looking for something edible -- that is, if they weren't chased away.
When I interviewed mayors of small towns and villages, I was told that their supply of food had been taken away by "displaced persons" (foreigners who had worked in Germany), who packed the food on trucks and drove away. When I reported this, the response was a shrug. I never saw any Red Cross at the camp or helping civilians, although their coffee and doughnut stands were available everywhere else for us. In the meantime, the Germans had to rely on the sharing of hidden stores until the next harvest.
Hunger made German women more "available," but despite this, rape was prevalent and often accompanied by additional violence. In particular I remember an eighteen-year old woman who had the side of her faced smashed with a rifle butt, and was then raped by two G.I.s. Even the French complained that the rapes, looting and drunken destructiveness on the part of our troops was excessive. In Le Havre, we'd been given booklets warning us that the German soldiers had maintained a high standard of behavior with French civilians who were peaceful, and that we should do the same. In this we failed miserably.
"So what?" some would say. "The enemy's atrocities were worse than ours." It is true that I experienced only the end of the war, when we were already the victors. The German opportunity for atrocities had faded, while ours was at hand. But two wrongs don't make a right. Rather than copying our enemy's crimes, we should aim once and for all to break the cycle of hatred and vengeance that has plagued and distorted human history. This is why I am speaking out now, 45 years after the crime. We can never prevent individual war crimes, but we can, if enough of us speak out, influence government policy. We can reject government propaganda that depicts our enemies as subhuman and encourages the kind of outrages I witnessed. We can protest the bombing of civilian targets, which still goes on today. And we can refuse ever to condone our government's murder of unarmed and defeated prisoners of war.
I realize it's difficult for the average citizen to admit witnessing a crime of this magnitude, especially if implicated himself. Even G.I.s sympathetic to the victims were afraid to complain and get into trouble, they told me. And the danger has not ceased. Since I spoke out a few weeks ago, I have received threatening calls and had my mailbox smashed. But its been worth it. Writing about these atrocities has been a catharsis of feelings suppressed too long, a liberation, that perhaps will remind other witnesses that "the truth will make us free, have no fear." We may even learn a supreme lesson from all this: only love can conquer all.
---
About the author
Martin Brech lives in Mahopac, New York. When he wrote this memoir essay in 1990, he was an Adjunct Professor of Philosophy and Religion at Mercy College in Dobbs Ferry, New York. Brech holds a master's degree in theology from Columbia University, and is a Unitarian-Universalist minister.
This essay was published in The Journal of Historical Review, Summer 1990 (Vol. 10, No. 2), pp. 161-166. (Revised, updated: Nov. 2008)


For Further Reading
James Bacque, Crimes and Mercies: The Fate of German Civilians Under Allied Occupation, 1944-1950 (Toronto: Little, Brown and Co., 1997)
James Bacque, Other Losses: An investigation into the mass deaths of German prisoners at the hands of the French and Americans after World War II (Toronto: Stoddart, 1989)
Alfred-Maurice de Zayas, Nemesis at Postsdam (Lincoln, Neb.: 1990)
Alfred-Maurice de Zayas, A Terrible Revenge: The Ethnic Cleansing of the Eastern European Germans, 1944-1950 (New York: St. Martin's Press, 1994)
John Dietrich, The Morgenthau Plan: Soviet Influence on American Postwar Policy (New York: Algora, 2002)
Ralph Franklin Keeling, Gruesome Harvest: The Allies' Postwar War Against the German People (IHR, 1992). Originally published in Chicago in 1947.
Giles MacDonogh, After the Reich: The Brutal History of the Allied Occupation (New York: Basic Books, 2007)
John Sack, An Eye for an Eye: The Story of Jews Who Sought Revenge for the Holocaust (2000)
Mark Weber, "New Book Details Mass Killings and Brutal Mistreatment of Germans at the End of World War Two" (Summer 2007)